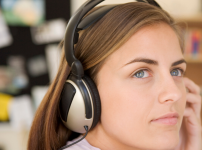 Online Info Session, April 1st, 2021, with Perkins School for the Blind in Watertown, MA. Compass is a nine-month virtual enrichment program for blind and visually impaired high school students in grades 9 through 11.
* This on line session is to share information about Fall 2021 offerings.
* This program is designed to help each student develop a plan to build up the critical academic and blindness skills necessary to reach their own post-secondary goals – from academics to independence, self-advocacy, confidence and more.
* Through group work and individual coaching for the student and their educational team – including family members and their TVI – Compass works to fill the often-overlooked gaps in college and career preparation.
* During this interactive interactive info session, Compass staff will answer questions from students, families, educators and referring professionals.
For more information, visit https://pages.perkins.org/compassinfosession    or contact CollegeSuccess@Perkins.org.