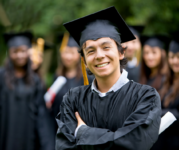 Webinar, April 1st, 2021, 6:30 p.m., with the Arc of Greater Haverhill-Newburyport. This webinar is part of the Transition Boot Camp Spring 2021 Webinar Series to help guide and prepare individuals, caregivers and professionals by providing information and resources for the transition into adulthood years for ages 14 – 22 and beyond. 
* This training will focus on:
Understanding Transition Planning
Documenting and Organizing Your Concersn
Transition Assessments
Communicating Effectively
And much more.
To register or for more information visit https://nearc.zoom.us/meeting/register/tJAocOqqrTsvHdVj6tZy5acU1ScZAPMZ5YPb or contact Andrea Morris:Andrea.Morris@TheArcofGHN.org or (978) 373-0552 x211