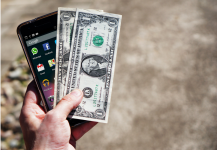 Webinar, May 10th, 2022, with the Employment First / Institute for Community Inclusion with UMass Boston. The Institute for Community Inclusion, with funding from the Department of Developmental Services, has partnered with Work Without Limits to offer this 2-hour training.
* For educators, family members, DDS staff and providers
Disability Benefits & Transition Age Youth – This training provides information related to the significant benefit changes that young adults with disabilities need to understand as they approach adulthood, including:
The mandatory Supplemental Security Income (SSI) Age 18 redetermination process.
How adult benefits differ from childhood-related benefits under both Social Security programs.
SSI and Social Security Disability Insurance (SSDI).
How changes to public health insurance can occur.
Section 301 (Continued Payment under a Vocational Rehabilitation Program or Similar Program)
The Student Earned Income Exclusion (SEIE) for individuals 21 and younger on SSI
How a PASS Plan can help young adults leverage financial resources to fund education that may give them a head start on their career goals.
ASL and CART have been requested. Requests must be made when you register. The deadline to request ASL is May 5 for the May session.
Pre-registration is required to www.eventbrite.com/e/disability-benefits-and-transition-age-youth-benefits-registration-321263988237 or contact Berenise Reyes-Albino at berenise.albino@umb.edu or 617-287-4314 with questions.