When:
2021-10-26T00:00:00-04:00
2021-10-27T00:00:00-04:00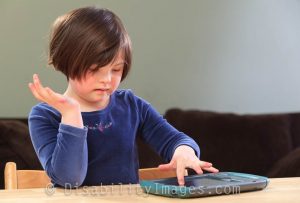 Webinar, October 26th, 2021, with the Massachusetts Down Syndrome Congress. Part of the MDSC's Virtual Educators Forum Series, which aim to provide information and resources for school-aged youth to ensure that students with Down syndrome and other intellectual or developmental disabilities receive the best education possible.
*  For Family Members, General and Special Educators Pre-K to 12, and ALL Related Service Providers and Education Professionals.
* TOPIC: A Nine-Step Process for Determining Where, When, & How to Address IEP Goals for Learners with Extensive Support Needs – Join this interactive workshop to:
Acquire knowledge of a structured and systematic process employed by educators and families who are most successful during and post-pandemic, in meaningfully addressing IEP goals of students, particularly learners with extensive support needs, in home and inclusive school environments;
Be given access to tools and resources to facilitate their implementation of the nine-step process
Be provided best practice indicators for self-assessing their current level of implementation of this process
About the presenter: Dr. Richard A. Villa is President of Bayridge Consortium, Inc.
* If you register for a webinar but are unable to join live, you will have access to the recording.
To register or for more information visit https://register.gotowebinar.com/register/2087731105644808207  or contact education@mdsc.org or 781-221-0024.