When:
2022-05-26T00:00:00-04:00
2022-05-27T00:00:00-04:00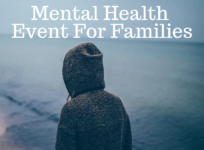 Webinar, May 26th, 2022, with the Parent Professional Advocacy League of Massachusetts. Free for Parent and Caregivers.  PPAL's Statewide meetings are meant ONLY for parents/caregivers/family members/family partners of children with behavioral health needs. When signing up, please indicate in your email that you are a parent or a family member of a child with behavioral health needs.
* Pre-Planning for a Mental Health Crisis: The Road to Readiness
* Have you thought about what you will do if your child needs to be screened for hospitalization due to unsafe behaviors?
* What are your options and how will you plan in advance?
* Do you have a plan that is shared with friends, family and emergency / first responders?
This workshop is designed to give families a step-by-step guide with tools, resources, and and strategies in order to be well-prepared for a mental health crisis involving their children.
RSVPS required for the Zoom link to http://events.r20.constantcontact.com/register/event?oeidk=a07ej0vu6kd56575107&llr=y4pfhvbab  or contact PPAL Training, (866)815-8122 or training@ppal.net.