When:
September 28, 2022
all-day
2022-09-28T00:00:00-04:00
2022-09-29T00:00:00-04:00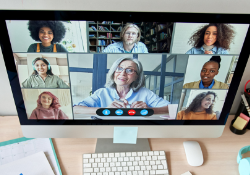 Virtual Training Session, September 28th, 2022, with the Federation for Children with Special Needs in Massachusetts. The Family TIES Parent-to-Parent Program (P2P) brings together families who would like to talk with someone who understands their situation.
* They are actively recruiting new volunteers who have children under the age of ten and parents who are bilingual to join their team of trained support parents that can provide two emotional support calls to another parent of a child with disabilities.
* During the Listening and Learning training, they will provide details of the Parent-to- Parent Matching Program, consider the emotional roads we travel as parents of children with special needs, and discuss effective listening skills.
To register or for more information visit https://fcsn.org/event/listening-and-learning-support-parent-training-2/  or contact 800-905-8437.
If you are new to FCSN and are not very familiar with P2P, please visit Family TIES website  https://www.massfamilyties.org/parent-to-parent-program/to learn more about the P2P program.
* If you had attended this training in the past and are currently enrolled as a Support Parent but would like a refresher on what your role entails, etc. you are also welcome to attend.
* This is a two-hour workshop with many opportunities for back-and-forth conversation and experience sharing, so the hosts asks that you commit to the full duration of the training.