When:
September 14, 2021
all-day
2021-09-14T00:00:00-04:00
2021-09-15T00:00:00-04:00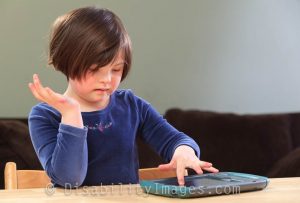 Webinar, September 14th, 2021, with the Massachusetts Down Syndrome Congress. Part of the MDSC's Virtual Educators Forum Series, which aim to provide information and resources for school-aged youth to ensure that students with Down syndrome and other intellectual or developmental disabilities receive the best education possible.
*  For Family Members, General and Special Educators Pre-K to 12, and ALL Related Service Providers and Education Professionals.
TOPIC: Re-energizing Inclusion During and After the Pandemic: Creating Accessible Instructional Materials for Students with Down Syndrome – When students with Down syndrome are included in general education classrooms, the teaching materials must be made accessible for all students.
* This workshop will describe many examples of reading, writing, and math materials that support students' full engagement and learning alongside their peers without disabilities.
* The workshop will focus on students in kindergarten through high school.
About the presenter: Cheryl M. Jorgensen, Ph.D., Inclusive Education Consultant.
* If you register for a webinar but are unable to join live, you will have access to the recording.
To register or for more information visit https://register.gotowebinar.com/register/2556518883263252751 or contact education@mdsc.org or 781-221-0024.