When:
2021-01-28T00:00:00-05:00
2021-01-29T00:00:00-05:00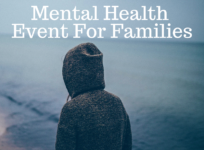 Webinar, January 28, 2021, 6:00 p.m, with the Parent Professional Advocacy League of Massachusetts. Free for Parent and Caregivers.  PPAL's Statewide meetings are meant ONLY for parents/caregivers/family members/family partners of children with behavioral health needs. When signing up, please indicate in your email that you are a parent or a family member of a child with behavioral health needs.
Topic: "Crisis Planning".  Do you have a plan for when and if a mental health crisis were to occur? This workshop is full of information and tools to help you prepare for unexpected times.
RSVPS required for the Zoom link to Kathy or Ann at Parentsupportgroup@ppal.net or 508-767-9725.