When:
2023-08-23T00:00:00-04:00
2023-08-24T00:00:00-04:00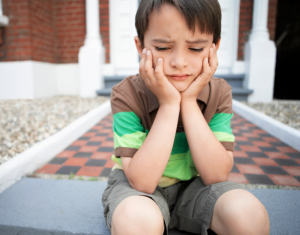 Webinar, August 23rd, 2023, with SPARK Kindness of Natick, MA. Free. For parents, caregivers, educators, and community members of all ages. Parent coach and author Caroline Maguire, will share "social sleuthing" strategies and tools to help your children strengthen their interpersonal skills, connect with others, and build friendships.
Learn the following about your child/teen:
How to gain the confidence to get along with others
How to pay attention to social cues
What to look for in a friendship
Practical suggestions on how to pay attention to social cues, making chit-chat and mixing into a group
Why social skills are so critical for kids and adults alike in healthy development
ASL Interpretation will be provided at this event.
About the Presenter: Caroline Maguire, is the author of Why Will No One Play With Me?, winner of the Best Parenting and Family Book 2020 as awarded by American Book Fest. Caroline is the founder and director of The Fundamentals of ADHD Coaching for Families training curriculum at ADD Coach Academy – a Coach Training program accredited by the International Coach Federation. She is a permanent columnist on social skills in CHADD's Attention Magazine, and a contributor to multiple national news and magazine outlets.
To register or for more information visit www.sparkkindness.org/programs/  or contact info@sparkkindness.org