When:
2021-10-08T00:00:00-04:00
2021-10-09T00:00:00-04:00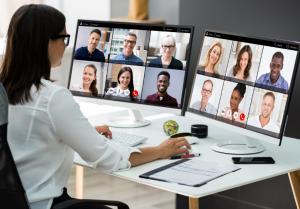 Webinar, October 8th, 2021, with the Special Needs Advocacy Network of Massachusetts. Hear from advocates with a variety  experiences answer pressing questions this panel discussion, including: 
What do you wish you knew when you started

Lessons learned along the way

Unexpected occurrence at team meetings

Advocate tips – what to do and what not to do
and much more
Speakers:
Elaine Rabbitt is 1st Vice President at SPaN, and is a special education advocate and parent coach
Noreen Curran is Director at Advocacy Associates in Belmont,
Bill Peever is a member of  the Special Needs Advocacy Network, the Council of Parent Attorneys and Advocates, and the International Dyslexia Association
Lisa Nelson is a Advocate for students with special needs
Diane Willcutts works throughout Connecticut, helping families to navigate the special education, Section 504, and Birth to Three processes.
To register or for more information visit www.spanmass.org/span-program-calendar.html or contact 508-655-7999  info@spanmass.org.