When:
2021-11-09T00:00:00-05:00
2021-11-10T00:00:00-05:00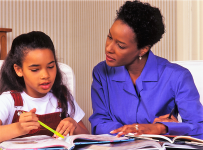 Webinar, November 9th, 2021, with the Massachusetts Down Syndrome Congress. Part of the MDSC's Virtual Educators Forum Series, which aim to provide information and resources for school-aged youth to ensure that students with Down syndrome and other intellectual or developmental disabilities receive the best education possible.
*  For Family Members, General and Special Educators Pre-K to 12, and ALL Related Service Providers and Education Professionals.
TOPIC: Teaching Children with Disabilities to Read During a Pandemic – At Home and At School
The webinar will present the principles of effective reading instructions for individuals with disabilities, including a summary of relevant research.
* It will identify the links between language and reading and show how reading activities can improve spoken language for children across a wide spectrum of abilities.
* It will set out the ways in which parents and educators can and should work together to develop both reading and language during and after a pandemic. e of their favorite resources for teaching reading instruction online.
About the Speaker: Presented by Professor Sue Buckley OBE, CPsychol AFBPsS, Director for Science and Research, Down Syndrome Education International, Emeritus Professor of Developmental Disability, Dept Psychology, University of Portsmouth, UK.
To register or for more information visit https://register.gotowebinar.com/register/5718366879072858639 or contact education@mdsc.org.