When:
November 15, 2022
all-day
2022-11-15T00:00:00-05:00
2022-11-16T00:00:00-05:00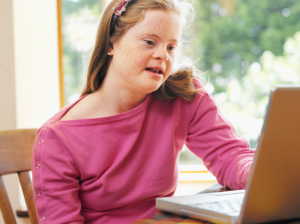 Webinar, November 15th, 2022, with the Special Needs Advocacy Network in Massachusetts. Legal decision-making support takes many forms and should always be the least intrusive necessary. It is our responsibility as a community to ensure that disabled voices are heard and choices are honored.
* In this session, learn how to make this a person-centered process and what the alternatives to guardianship are in our state and our country.
* Discuss the range of options to support legal decision-making, including supported decision-making agreements ("SDM"), Health Care Proxies, Powers of Attorney and more.
* What are the standards for signing these legal supporting documents and what is the standard for guardianship.
* Discuss the role and nature of clinical evaluations in this process. As the group moves further into our discussion, it is important to talk about the role of the guardian and legal protections afforded to the Incapacitated or Protected Person. This once again emphasizes the duty that all supporters have to listen to their person and honor their choices in life.
*Discuss the "dignity of risk" in supporting decisions.
* In the end, the host's goal is for the audience to be clear about their plan to support a person's legal decision-making and why they are choosing one particular option over another.
Supporting a client through the guardianship process
The various options of guardianship in Massachusetts
The process of guardianship in Massachusetts
About the Presenter – Annette Hines is Attorney, mother, author, advocate and founder of Special Needs Law Group, Special Needs Family Services, The Special Needs Companies, and host of Parenting Impossible – The Special Needs Survival Podcast. Annette Hines, brings personal experience with special needs to her work as the mother of two daughters, one of whom passed away from Mitochondrial disease in November 2013. This deep personal understanding of raising a child with disabilities fuels her passion for quality special needs planning.
Fees apply, registration is required to https://spanmass.org/program-calendar.html  or contact Event Coordinator, Special Needs Advocacy Network, Inc., 508-655-7999, info@spanmass.org