When:
2022-10-03T00:00:00-04:00
2022-10-04T00:00:00-04:00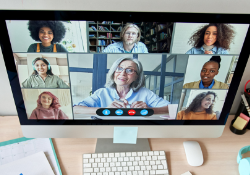 Registration closes on October 3rd, 2022, for this webinar series with the Massachusetts Down Syndrome Congress. The MDSC is collaborating with Novak Education for a 6 week mini course on Universal Design for Learning (UDL).
* The course is open to educators, administrators, parents and others interested in understanding how UDL can improve the education of ALL students.
* MDSC Universal Design for Learning Mini Course – Instructor: Tara Trainor, Curriculum Director for Oxford Public Schools, Novak Education UDL Presenter
* Professional Development: You will receive 6 professional development hours for mini-course completion.
Course Outline:
Session 1: Learner Variability – October 6th, 3:30-4:30pm ET
Session 2: Engagement in the Classroom Looking to engage your kiddos? October 13th, 3:30-4:30pm ET
Session 3: Representation of Diverse Learners – October 20th, 3:30–4:30pm ET
Session 4: Action and Expression – October 27th, 3:30-4:30pm ET
Session 5: Becoming an Expert Learner – November 3rd, 3:30-4:30pm ET
Session 6: Unpacking Voice and Choice – November 10th, 3:30-4:30pm ET
Fees apply, registration is required to https://mdsc.donordrive.com/index.cfm?fuseaction=donorDrive.event&eventID=508  or contact education@mdsc.org.