When:
February 14, 2024
all-day
2024-02-14T00:00:00-05:00
2024-02-15T00:00:00-05:00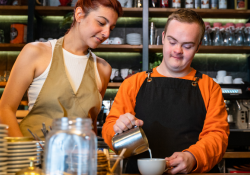 Webinar, February 14th, 2023, with the Lurie Center for Autism in Lexington's "Coffee & Convo" Parent Series. The speaker will be Julie O'Brien, MEd, LMHC, is a family support clinician at the Lurie Center for Autism.
About the speaker:
* Julie O'Brien has been coordinating the Lurie Center's annual parent speaker series, and has been an active member on the following statewide committees: Advocates for Autism Massachusetts (AFAM), ARICA and Adult Services. Currently, her primary role at Lurie is to support and provide information, resources and education to families of adolescents who are transitioning to adulthood, and adults with autism spectrum disorders and their families. She is a an advocate in this field, and the step mom of three children, two teenagers who have ASD.
Registration is required to www.massgeneral.org/children/autism/lurie-center/, and scroll down to page to your desired event, or contact LurieCenter@partners.org or call: 781-860-1700.