When:
September 10, 2022 – November 5, 2022
all-day
2022-09-10T00:00:00-04:00
2022-11-06T00:00:00-04:00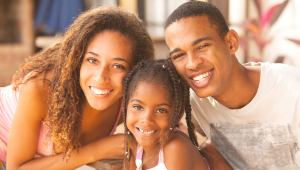 Virtual Classes, September 10th– November 5th, 2022, with the Federation for Children with Special Needs in Massachusetts. Learn the ins-and-outs of Special Education from experts through this online learning course. This course has been used by parents and professional advocates alike to learn special education from experts.
* Aulas virtuais, 10 de setembro a 5 de novembro de 2022, com a Federação para Crianças com Necessidades Especiais em Massachusetts. Aprenda os meandros da Educação Especial com especialistas por meio deste curso de aprendizado on-line. Este curso tem sido usado por pais e defensores profissionais para aprender educação especial com especialistas.
* Para alterar o idioma deste site e formulário, clique no idioma acima.
* Meetings will take place virtually on Tuesdays from 6pm-8pm and Saturdays from 10am-1pm. The first day and last day of the course will be in-person. This program will provide parents and professionals with a strong foundation in special education laws and procedures.
* Topics include Eligibility and the Special Education Process, English Learners and Students with Disabilities, Understanding the IEP, Early Intervention, and more.
* Os encontros ocorrerão virtualmente às terças-feiras das 18h às 20h e aos sábados das 10h às 13h. O primeiro dia e o último dia do curso serão presenciais. Este programa fornecerá aos pais e profissionais uma base sólida em leis e procedimentos de educação especial.
* Os tópicos incluem elegibilidade e o processo de educação especial, alunos de inglês e alunos com deficiência, compreensão do IEP, intervenção precoce e muito mais.
To register or for more information visit / Para se inscrever ou mais informações acesse https://fcsn.org/parent-leadership-program-for-portuguese-speaking-communities-pcti-registration/ or contact 617-236-7210 or 800-331-0688 or info@fcsn.org NOTE – Our www.spedchildmass.com is not responsible for language translations mistakes, errors, miscommunications or harm done in this post, or any calendar, page, post, event or photo and or related materials s presented on our site.
NOTA – Nosso www.spedchildmass.com não é responsável por erros de tradução de idiomas, erros, falhas de comunicação ou danos causados nesta postagem, ou em qualquer calendário, página, postagem, evento ou foto e / ou materiais relacionados apresentados em nosso site.