When:
September 15, 2022
all-day
2022-09-15T00:00:00-04:00
2022-09-16T00:00:00-04:00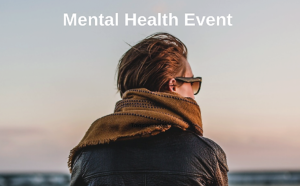 Webinar, September 15th, 2022, with Families for Depression Awareness in Waltham, MA. Free and open to the public. This program is intended for parents, caregivers, family members, youth workers,
and caring adults interested in learning about teen mental health, how to respond to a crisis, and suicide prevention.
* This webinar will share how parents and caring adults can:
identify warning signs of mental health crisis and suicide
communicate with teens about suicide prevention
encourage teens to seek help.
After the webinar, complete their online evaluation and they will send you a free copy of the "Preventing Suicides: Stories of Loss and Hope" brochure.
About the speaker: Kiara Alvarez, PhD, is an Assistant Professor Johns Hopkins and a licensed psychologist. Her research and clinical work focus on improving child and adolescent behavioral health outcomes, with an emphasis on health equity. She has particular interest in the prevention of suicidal behavior, the integration of behavioral health care across clinical and community settings serving youth, and the mental health and well-being of Latinx and immigrant youth and their families.
For more information visit www.familyaware.org/trainings or contact Arielle Cohen, Programs Manager, Families for Depression Awareness, 781-890-0220