When:
2023-10-04T00:00:00-04:00
2023-10-05T00:00:00-04:00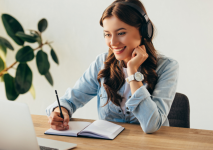 Webinar, October 4th, 2023, with the MassPac at the Federation for Children with Special Needs in Massachusetts. Attention Current MassPAC Members – MassPAC will be hosting a new SEPAC Officer Orientation on Wed., Oct. 4th at 7PM on Zoom.
* To find out if your SEPAC is a current member – check out their new online listing – https://fcsn.org/masspac_members/.
* If your District/SEPAC has not renewed their MassPAC membership, they can do so at any time, membership benefits and our online form can be found here – https://fcsn.org/masspac-membership/
For more information contact MassPAC Director Leslie M. Leslie at 617-399-8307 or masspac@fcsn.org.