When:
2023-01-10T00:00:00-05:00
2023-01-11T00:00:00-05:00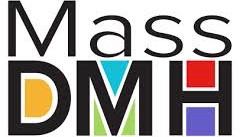 Virtual Town Hall, January 10th, 2023 with The Parent/Professional Advocacy League of Massachusetts. PPAL Statewide Meetings are only for people with lived experience, including Family Members, Family Partners, Family Support Specialists, Parent/Caregivers, Others in Family Support Roles.
* If you want to attend and are NEW to the PPAL/DMH  family support network,  you will be contacted by a PPAL staff member to confirm that you have lived experience with raising a child with mental health needs or as a peer mentor/specialist.
MEET the guest presenters:
Department of Mental Health Commissioner Brooke Doyle
Department of Mental Health & Deputy Commissioner Kelly English
The meeting will be a "Town Hall" style meeting where everyone can voice their thoughts and ask their questions with a focus on special topics pertaining to mental health.
They will their updates and to hear feedback from parents.
Free, but you MUST pre-register to be guaranteed a seat and lunch to  https://events.r20.constantcontact.com/register/eventReg?oeidk=a07eiw2cb4za0b1b00d&oseq=&c=59514330-4233-11e3-9b3c-782bcb740129&ch=73a0fda0-61a8-11e7-bc35-d4ae52754db0 or contact statewide@ppal.net  508-767-9725