When:
May 2, 2022 – May 3, 2022
all-day
2022-05-02T00:00:00-04:00
2022-05-04T00:00:00-04:00
Virtual Conference, May 2nd & 3rd, 2022. Open to caregivers and professionals such as Early Interventionists, Early Childhood Educators, Nurses, Physical and Occupational Therapists, Special Education Teachers, Psychologists, Social Workers, Mental Health Counselors and Speech-Language Pathologists and Audiologists.
2022 Theme TBA. The two-day event will feature a keynote address and two workshops on the first day and three workshops on the second day.
* For each workshop, you will be able to choose from two options.
* Although they will be meeting virtually again this year, our goals of this important conference remain the same:
Instill a sense of confidence, energy, and achievement for continued work on behalf of infants and toddlers with special needs, and their families
Encourage connections among all early childhood professionals and families
Promote interventions that support, challenge, and celebrate individual differences
Explore current perspectives, research and trends related to best practice in the field
Expand knowledge of issues affecting the development of infants, toddlers, and families.
New Virtual Platform for 2022 – This year they are offering the conference through a more robust platform that will allow all participants additional tools to deepen the virtual experience, including:
Live chat, moderated Q&A, and polls during workshops
Digital booths for exhibitors and sponsors, where participants can view materials and chat with representatives via appointment or drop-ins
A virtual community where attendees can better connect with each other through chat, one-on-one appointments with other attendees, and special breakout sessions for group networking opportunities
For more information and updates on conference workshops, contact https://meiconsortium.org/annual-conference/ or MEICconference@gmail.com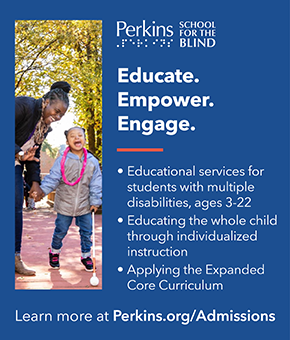 The 2021 Conference Agenda covered: 
Keynote: Inclusion of Disability in the Media (45 Years on Sesame Street). Emily Perl Kingsley will share her personal experience raising a child with a disability at a time when there was little to no guidance for parents. She will describe how this journey impacted her career as a writer and curriculum developer on Sesame Street and how it led to a life of creative advocacy. Ms. Kingsley spearheaded the groundbreaking inclusion of children and adults with disabilities on Sesame Street and will demonstrate this through delightful video clips and stories.
The goals of the conference are to:
* Instill a sense of confidence, energy, and achievement for continued work on behalf of infants and toddlers with special needs, and their families.
* Encourage connections among all early childhood professionals and families.
* Promote interventions that support, challenge, and celebrate individual differences.
* Explore current perspectives, research and trends related to best practice in the field.
* Expand knowledge of issues affecting the development of infants, toddlers, and families.
PLUS –  Exhibitor Expo for families and professionals to find resources, products and services for children birth to six years old and their families.
For more information contact https://meiconsortium.org/annual-conference/ or MEICconference@gmail.com 2021  Massachusetts Early Intervention Consortium Agenda

Welcoming Remarks – Massachusetts Early Intervention Consortium and MA Department of Public Health

Keynote: Inclusion of Disability in the Media (45 Years on Sesame Street) – Presented by Emily Perl Kingsley

Examining Early Childhood Anxiety During an Era of Anxiety – Presented by Ashley Abesamra

Integrating Technology with Parent Coaching to Optimize Language Development -Presented by Barbara F. Hecht, PhD, Marian C. Hartblay, MAT, MEd, LSLS Cert AVEd, and Britani Schwaiger, M.E.D., CEIS

Racial Equity and Early Intervention – Presented by Craig Andrade, RN, MPH, DrPH

Monitoring Developing Communication Skills in Monolingual and Bilingual Infants and Toddlers – Presented by Rachel G. Aghara, PhD, CCC-SLP. 

Techniques and Tips for Your Sensory Tool Kit – Presented by Lisa van Gorder, OTR/L, CEIS