When:
October 3, 2021 – November 7, 2021
all-day
2021-10-03T00:00:00-04:00
2021-11-08T00:00:00-05:00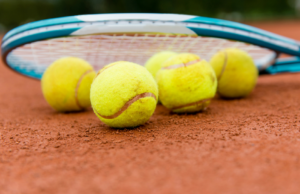 Dorchester,  October 3 – November 7, 2021, with Love Serving Autism. For ages 5 – 10 and 11- 18. Love Serving Autism's mission is to expand life skills, especially functional communication, through multidisciplinary specialized therapeutic tennis instruction to increase community inclusion and independence of individuals with Autism Spectrum Disorder (ASD) and Developmental Challenges.
* The goal is for the participants to apply their newly learned skills throughout the community, including school, workplace, social/recreational gatherings, and home settings. The program provides education and training to coaches and tennis professionals for an adaptive tennis specialization in the industry.
* COVID-19 "Return to Tennis" Mandatory Protocol – please view their registration page for the most updated information.
Fees apply, registration is required to https://loveservingautism.org/tennis-program-registration/   or contact Lisa@loveservingautism.org.