When:
2021-04-27T00:00:00-04:00
2021-04-28T00:00:00-04:00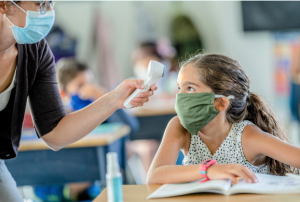 Webinar, April 27th, 2021, 7:00 pm, with UMass Boston. Presenter Kathleen M Bambrick, LICSW Director of Training and Social worker, Aspire Health Alliance, will discuss parents managing their child's stress (and perhaps parents' too) about returning back to school.
Questions & Topics Will Include:
 •  Are my child's reactions about school just normal worries or an anxiety disorder?
•  My child has been so stressed with worries about the pandemic and school this last year, will my child rebound?
•  My child is worried about being separated from the safety of the house, parents and family members.
•  My child is worried about catching COVID at school and bringing it home to other family members with fears their family members will be very sick or die.
•  My child is worried they have fallen behind academically or has worried they no longer have a peer group at school.
•  I'm not sure if my child has developed an anxiety disorder and needs professional help.
•  What can I say or do to ease my child's fears?
Registration is required to https://umassboston.zoom.us/meeting/register/tJYlcO-grT0jHtJG8T2cokwkCkUuIte__rlA?fbclid=IwAR3b2t49PVRtprKn-7K9BFLJUGizDA_Bm2HBk6aMKBle4qgNVNlcIRu1Xyc or contact elearning@umb.edu.