When:
2022-01-18T00:00:00-05:00
2022-01-19T00:00:00-05:00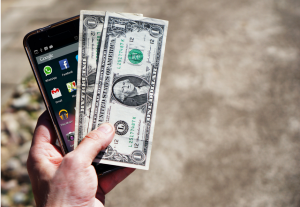 Webinar, January 18th, 2022, with the Asperger / Autism Network in Watertown, MA. Free. Designed for adults who are or who suspect they are on the spectrum, parents, other family members, and partners of individuals on the spectrum, as well as professionals who support individuals on the spectrum.
* Figuring out what public benefits you need to live a fulfilling life can be complex and sometimes overwhelming. There are:
Federal benefit programs, some of which are the same regardless of the state you live in.
Federal benefit programs that have different requirements in each state.
State-specific programs.
* This presentation helps you figure out where to go so you know what programs are available to you and can decide if they are right for you.
* This webinar will refer you to state specific resources for all 50 states and US territories.
* MA and NY residents please note that AANE will hold their annual adult benefits conference in March 2022
HOST & SPEAKER: Michele Cantara, Neurodiversity Training Specialist, AANE.
Advanced registration is required to www.aane.org/event/aane-webinar-how-to-find-public-benefits-for-adults-with-aspergers-autism-in-any-state-1-18-22-700-pm-830-pm-et/  or contact michele.cantara@aane.org