When:
2022-10-29T00:00:00-04:00
2022-10-30T00:00:00-04:00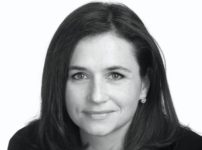 Webinar, October 29th, 2022, with the Wheeler School in Providence, RI. Open to the public. With local expert and speaker Sarah Ward, at The Hamilton Institute's 1st Annual Learning Differences Seminar Series.
* This event supports The Institute's mission of educating the community about and spreading awareness of learning differences.
* The Learning Differences Seminar Series will be held annually in October in conjunction with Dyslexia Awareness Month.
About the speaker: Sarah Ward, M.S., CCC/SLP has over 25 years of experience in the treatment of executive dysfunction. Sarah is an internationally recognized expert on executive function and presents on the programs and strategies she has developed with her co-director Kristen Jacobsen. What are EF skills?
Time management
Working memory
Initiating & completing tasks
Flexible thinking & attention to tasks
Planning & prioritizing
Emotional regulation & self monitoring
Fees apply, registration is required to www.wheelerschool.org/hamilton-institute/annual-learning-differences-seminar-series/?fbclid=IwAR1UyDdxKI3l5CaNwPj7d-AtuFB9OU37djN0j4Esd3PAYKZkdrzLf6FynCI or contact hamiltoninstitute@wheelerschool.org