When:
September 28, 2021 – December 8, 2021
all-day
2021-09-28T00:00:00-04:00
2021-12-09T00:00:00-05:00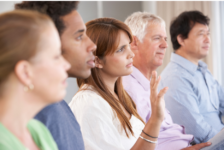 Virtual Fall 2021 class will serve Boston area, Central Mass, Northshore & All Massachusetts families: September 28rd – December 8, 2021. Free. The Massachusetts Chapter of the  National Alliance of Mental Illness (NAMIMass).
* NAMI Family-to-Family is NAMI's flagship education program for family members of people diagnosed with mental health conditions.
* This free, 8-week program is facilitated by trained volunteers who are family members, caring for their loved ones themselves.
* The course provides family caretakers with education about mental health conditions, skills workshops, and information about available resources.
The NAMI Family-to-Family curriculum includes:
Information about mental health conditions and treatments
Coping skills, handling crisis and relapse, local and national resources
Listening and communication techniques
Problem solving, limit setting, self-care
Open conversation and mutual support in a stigma-free environment.
To register or for more information visit https://namimass.org/nami-family-to-family/?fbclid=IwAR0c6_4F955Y22_7H9ZIzDb8tFuh-vcuXAli0fatJL4rrTil6gvOsD13o84 or contact by region
(ALL Massachusetts participants welcome at ANY region)
NAMI Cambridge-Middlesex/Boston Family-to-Family class
NAMI Central Middlesex Family-to-Family class
NAMI Cape Ann Family-to-Family class