When:
September 30, 2022
all-day
2022-09-30T00:00:00-04:00
2022-10-01T00:00:00-04:00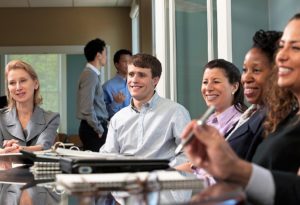 Virtual and in person. September 30th, 2022 is the deadline for October 22nd, 2022 – April 15th, 2023 program. Free to participants. Also offered in Spanish and Khmer. The Riverside Northeast Region Family Leadership Series is for those residing in the Northeastern Massachusetts communities (Merrimack Valley, North Shore, Lowell, Central Middlesex, and Metro North Areas).
* The Family Leadership Series focuses on supporting families and caregivers to advocate for their loved ones with disabilities to live in their communities naturally and typically as desired.
* Applications from adult family members and caregivers of people with disabilities who are Department of Developmental Services eligible is encouraged to apply.
* The Family Leadership Series Provides:
Information and tools to effectively advocate for change on behalf of your loved one(s) and others.
Support in developing the vision, knowledge, and leadership skills needed to support your family member in creating the life that they want in their community.
Opportunities to join with other families to share experiences and ideas.
Learn About

1. Initiative & Leadership
2. Creating a Vision
3. Policymaking
4. Self-Care
This series takes place over several months as three 2-day in person sessions and 4 half day virtual sessions.
* One of the Main requirements, to be considered for this series is participating in all training days.
Dates: 
October 22 (virtual)
November 18 & 19
January 21 (virtual)
February 10 & 11
March 11 & 25 (virtuals)
April 14 & 15 (State House visit)
* This opportunity is funded for accepted applicants, including food and overnight lodging, with the possibility of financial assistance and respite.
For more information visit https://docs.google.com/forms/d/e/1FAIpQLSd6Xi-phsjo7nOQiO3hMGrr_0e5vY5bSH2M-HDOLxwAlD7qcQ/viewform   or contact Maryann Welch, mawelch@riversidecc.org   EN ESPANOL: Virtuales y presenciales. El 30 de septiembre de 2022 es la fecha límite para el programa del 22 de octubre de 2022 al 15 de abril de 2023. Gratis para los participantes. La Serie de Liderazgo Familiar de la Región Noreste de Riverside es para aquellos que residen en las comunidades del Noreste de Massachusetts (Merrimack Valley, North Shore, Lowell, Central Middlesex y Metro North Areas).
* La Serie de Liderazgo Familiar se enfoca en apoyar a las familias y cuidadores para que aboguen por que sus seres queridos con discapacidades vivan en sus comunidades de manera natural y típica como lo desean.
* Se anima a presentar solicitudes de miembros adultos de la familia y cuidadores de personas con discapacidades que sean elegibles para el Departamento de Servicios de Desarrollo.
* La Serie de Liderazgo Familiar Proporciona:
Información y herramientas para abogar de manera efectiva por el cambio en nombre de sus seres queridos y otras personas.
Apoyo en el desarrollo de la visión, el conocimiento y las habilidades de liderazgo necesarias para ayudar a su familiar a crear la vida que quiere en su comunidad.
Oportunidades de unirse a otras familias para compartir experiencias e ideas.
Aprender acerca
1. Iniciativa y Liderazgo
2. Crear una visión
3. Elaboración de políticas
4. Autocuidado
Esta serie se lleva a cabo durante varios meses en tres sesiones presenciales de 2 días y 4 sesiones virtuales de medio día.
* Uno de los requisitos principales para ser considerado para esta serie es participar en todos los días de entrenamiento.
Fechas:
22 de octubre (virtual)
18 y 19 de noviembre
21 de enero (virtual)
10 y 11 de febrero
11 y 25 de marzo (virtuales)
14 y 15 de abril (visita a la Casa de Estado)
* Esta oportunidad está financiada para los solicitantes aceptados, incluida la comida y el alojamiento durante la noche, con la posibilidad de asistencia financiera y descanso.
Para obtener más información, visite https://docs.google.com/forms/d/e/1FAIpQLSd6Xi-phsjo7nOQiO3hMGrr_0e5vY5bSH2M-HDOLxwAlD7qcQ/viewform o comuníquese con Maryann Welch, mawelch@riversidecc.org.
NOTE – Our www.spedchildmass.com is not responsible for language translations mistakes, errors, miscommunications or harm done in this post, or any calendar, page, post, event or photo and or related materials s presented on our site.
SPANISH * NOTA – Nuestro www.spedchildmass.com no es responsable de los errores de traducción de idiomas, errores, malas comunicaciones o daños causados en esta publicación, o cualquier calendario, página, publicación, evento o foto y / o materiales relacionados presentados en nuestro sitio.