When:
September 26, 2020
all-day
2020-09-26T00:00:00-04:00
2020-09-27T00:00:00-04:00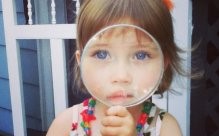 Acton, MA, Due to concerns from the Coronavirus, this event is postponed and will be rescheduled to a later date. Please visit the event link below for more information from the host.  For Families with Deaf or Hard of Hearing and KODA children. Play, explore, experiment, and imagine together while the museum is closed to the general public and headcount is limited. * ASL Interpreters will be on-site to support your visit.
* Discovery Woods is open year-round, but closes at dusk and will not be open for evening events during the winter months.
* Dinner, including a gluten-free option, will be provided.
* This Especially for Me program is offered in conjunction with the Deaf and Hard of Hearing Program of Boston Children's Hospital..
REGISTRATION IS REQUIRED to https://www.discoveryacton.org/visit/accessibility-inclusion-especially-me and scroll down to Evenings For Families Of Deaf, Hard Of Hearing, & KODA Children or contact fun@discoveryacton; 978-264-4200.