When:
2023-12-02T00:00:00-05:00
2023-12-03T00:00:00-05:00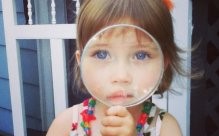 Acton, MA, December 2nd, 2023. Explore in the Discovery Museum's ADA-compliant and universally designed museum during this special, free afternoon dedicated to families with d/Deaf, hard of hearing, and KODA children.
* The Museum will be closed to the general public and headcount will be limited. ASL interpretation may be available upon request.
* Dinner, including a gluten-free option, will be provided. Advance registration is required.
* These Especially for Me events are offered in conjunction with the Deaf and Hard of Hearing Program of Boston Children's Hospital.
REGISTRATION IS REQUIRED to www.discoveryacton.org/visit/accessibility-inclusion-especially-me and scroll down to Evenings For Families Of Deaf, Hard Of Hearing, & KODA Children or contact fun@discoveryacton; 978-264-4200 or asgarzi@discoveryacton.org.