When:
2022-06-11T00:00:00-04:00
2022-06-12T00:00:00-04:00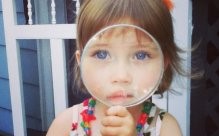 Acton, MA, June 11th, 2020, 5 – 8 p.m.  For Families with Deaf or Hard of Hearing and KODA children. Play, explore, experiment, and imagine together while the museum is closed to the general public and headcount is limited. * ASL Interpreters will be on-site to support your visit.
* Discovery Woods is open year-round, but closes at dusk and will not be open for evening events during the winter months.
* Dinner, including a gluten-free option, will be provided.
* This Especially for Me program is offered in conjunction with the Deaf and Hard of Hearing Program of Boston Children's Hospital..
REGISTRATION IS REQUIRED to https://www.discoveryacton.org/visit/accessibility-inclusion-especially-me and scroll down to Evenings For Families Of Deaf, Hard Of Hearing, & KODA Children or contact fun@discoveryacton; 978-264-4200.