When:
2022-10-18T00:00:00-04:00
2022-10-19T00:00:00-04:00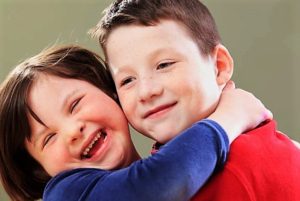 Webinar, October 18th, 2022, with the Special Needs Advocacy Network in Massachusetts. Kelley Challen will discuss how advocates and families of children on IEPs can start planning for successful postsecondary adult life, even before the age of 14.
* The presentation will include an overview of basic legal requirements for transition assessment and services under IDEA 2004 as well as which knowledge and skill sets are most important to develop when planning for adulthood.
Understand basic legal requirements for transition assessment and transition services under IDEA
Define transition assessment and recognize necessary components of a comprehensive transition assessment process
Learn about key guidance provided by OSERS and OSEP that relates to transition services
Review evidence-based rationale for beginning transition planning at younger ages
Name key skills that have been highlighted in research as having the greatest impact on postsecondary success and satisfaction for students who have had IEPs
Define self-determination
Understand how to build the most impactful skills using the IEP process
About the Presenter – Kelley Challen, Ed.M., CAS, is Director of Transition Services at NESCA, providing a wide array of services, including individualized transition planning, consultation, coaching, assessment, expert testimony, training, and program development services. She is also the Assistant Director of NESCA, supporting day-to-day operations of the practice. Kelley has an expertise in working with children with autism spectrum disorders, and also enjoys working with students with a range of cognitive, learning, communication, social, emotional, and/or behavioral needs. She is regularly engaged in IEP Team Meetings, program consultations, and case management or student coaching as part of individualized post-12th grade programming.
Fees apply, registration is required to https://spanmass.org/program-calendar.html  or contact Event Coordinator, Special Needs Advocacy Network, Inc., 508-655-7999, info@spanmass.org