When:
2023-01-26T00:00:00-05:00
2023-01-27T00:00:00-05:00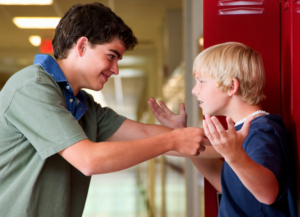 Lexington, MA and Webinar, January 26th, 2023, with the Bridgewell Center. Ryan Plosker, Executive Director and Founder of New England Academy, will be the presenter.
Identifying and Understanding the Bully – Dr. Plosker will discuss the types of bullying, how to identify a bully, recognizing bullying behavior, characteristics of children who are at risk of becoming a bully, and developmental history and risk factors associated with children who bully.
Identifying the Victim – Dr. Plosker will discuss the characteristics of the bullied child and the factors that make children at risk for being bullied. Understanding warning signs, the profile of the bullied child, and the increased risk of bullying for students with disabilities will be explored.
The Social, Emotional and Educational Impact of Bullying – Participants will identify and discuss the impact that bullying behavior has on the child, the family and bystanders of the bullied. Dr. Plosker will discuss in-depth ways to identify the characteristics of a child who has been bullied based on social, emotional and educational "red flags". Participants will learn strategies to assess the bullied child and necessary interventions to protect the child from further harm.
Strategies and Interventions to Reduce Bullying Behavior – Identify effective strategies and interventions to help the child, parent, educators and clinicians to reduce bullying behaviors. Dr. Plosker will discuss intervention frameworks, school-wide approaches and community actions that are effective in reducing bullying behavior.
Participants will be able to:
Understand the dynamics and impact of bullying.
Develop a framework for intervention at the individual, family and programmatic levels.
Apply techniques to reduce the occurrence of bullying.
Develop strategies to work effectively with bullies, victims and bystanders.
About the Presenter: Ryan Plosker, M.S., Ed.D. is the Executive Director and Founder of New England Academy. Dr. Plosker has worked in both clinical and school settings as a school psychologist, director and special education administrator.
Registration is required to https://bridgewell.org/event/bullies-victims-and-bystanders/or contact kjanjar@bridgewell.org