When:
2021-11-06T00:00:00-04:00
2021-11-07T00:00:00-04:00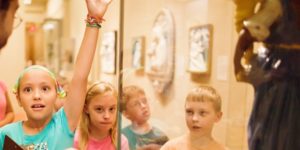 Boston, Museum of Fine Arts, November 6th, 2021. This is scheduled to be an in person event. Please check with the host for confirmation. For kids with Autism Spectrum Disorders, ages 8 – 12. Artful Healing and Beyond the Spectrum offer a specially designed program for Autism Spectrum, including Asperger's Syndrome, accompanied by a parent or caregiver.
November's Theme: TBA.
Fees Apply – registration is required to  www.mfa.org/programs/community-programs/beyond-the-spectrum    or contact 617-369-4027 artfulhealing@mfa.org.