When:
2021-04-29T00:00:00-04:00
2021-04-30T00:00:00-04:00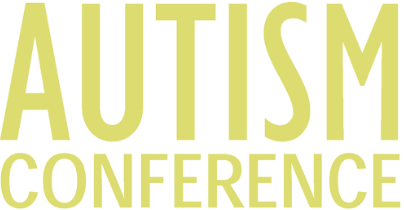 Virtual Conference, April 29th, 2021  with Autism Connections of Easthampton & Pittsfield,  MA. The 30th Annual Autism Conference – Managing a Changing World, is for professionals, educators, and families.
* The morning keynote speaker will be educator, writer, and global advocate Morénike Giwa Onaiwu.
* The afternoon keynote will beStacey Gordon, an American puppeteer who is best known for portraying Julia, a four-year-old female Muppet with autism . Stacey is also the mom of a child with autism.
* There will also be virtual workshops (see below) and an Exhibitor Expo feature support organizations and exhibitors workshops.
* Fees apply, registration is required to  https://autismconnectionsma.org/news-and-events/autism-conference/   or 413~529~2428 or  Joanne.Lucey@pathlightgroup.org.
AUTISM CONNECTIONS 2021 WORKSHOP TOPICS INCLUDE:

Promoting Everyday Independence, Everyday – Presenter: Peter McLean, M.Ed, Training and Development Manager.
DDS: Charting the Job Search Process for Individuals with Autism – Presenter: DDS Autism Program Regional Coordinators: Pamela Ferguson, Lea Hill, Shannon Hubley, Maria Stefano.
I Used to Be Bullied for Having Autism – Here's When it Stopped. Presenter: Kerry Magro, Ed.D, Educational Technology Leadership.
Combating Diagnostic Disparities in African Americans – Presenter: Jacqueline Williams Hines, Co-Founder of Williams and LaRoc Consulting.
Chutes and Ladders: The Ups and Downs of AAC (Breaking it Down and Making it Fun). Presenters: Hillary Jellison, MS.CCC-SLP, ATP; Nerissa Hall, PhD..CCC-SLP, ATP.
The Journey Continues: Successes and Challenges in Adulthood – Presenter: Panel of adults receiving services, moderated by DDS Autism Service Coordinators Erica Donovan & Ashley McGrath. The panel is comprised of adults with autism who will share their experiences, as well as two DDS Coordinators. This panel discussion will address the unique challenges that adults experience. Areas of focus include living independently and other housing models, job training and the journey to maintaining competitive employment, attending college, and forming relationships and a social network.
Trans and Autistic: Gender Inclusion in our Communities- Presenter: J. Aleah Nesteby, MSN, FP Director of LGTBQ Services; Elliot Ezcurra, Trans Health Navigator.
Teaching Boundaries and Relationships to Individuals with IDD and Autism.Presenters: Maggie Rice, M.Ed, Director of Whole Children & Whole Selves; Brian Melanson, MSW, Whole Selves, Sexuality Educator.
Forged by Fire: The Intersection of Race, Disability, and Gender. Presenters: Morénike Giwa Onaiwu, PhD(c), MA. Note: Morénike will be a keynote speaker at the conference as well as a breakout session presenter.