When:
2023-03-27T00:00:00-04:00
2023-03-28T00:00:00-04:00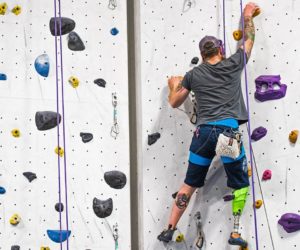 Hadley, March 27th, 2023, with CHD's All In: Barrier-Free Recreation of Western Massachusetts. Free. Open to any kid/teen ages 4-19 with a disability, with or without any experience. All necessary equipment will be provided.
**Please note, this is for adaptive climbers that have not participated in CHD All In adaptive climbing program within the last year.
**All climbers must register with CHD All In AND Central Rock Gym
* Hosted by the Center for Human Development (CHD), a social service organization that offers social service and behavioral health programs in Western Massachusetts and Connecticut.
* To register or for more information visit  https://app.etapestry.com/cart/CenterforHumanDevelopment/default/item.php?ref=848.0.2070957101  or contact  Jlevine@chd.org or  413-788-9695.