When:
November 5, 2022 – November 6, 2022
all-day
2022-11-05T00:00:00-04:00
2022-11-07T00:00:00-05:00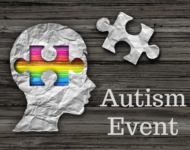 Virtual Conference, November 5th, 2022, with the Asperger / Autism Network of New England. The Daniel W. Rosenn AANE Connections Conference is for adults on the Autism Spectrum, parents, and professionals.
The 2022 conference theme is Autistic Professionals Transforming Medical and Behavioral, Healthcare and Employment. 
* For too long, autistic perspectives were not valued in key fields that significantly impact life.
* This year's virtual conference event will include a series of presentations highlighting how integrating lived experience into professional practice can improve and advance the fields of medical & behavioral healthcare, education, and employment.
* This annual conference provides autistic adults, families, and professionals working in the autism community opportunities to come together and learn from presentations such as:
· What Can We Learn From Autistic Teachers?
· Autism: Through The Eyes of Autistic Physicians
· A Neurovariant Lens to Belonging in the Workplace
· Autism: Making the Paradigm Shift
Fees apply, registration required to www.aane.org/training-education/fall-2022-conference/   617 393-3824 or Events@aane.org
* 2022 Conference Speakers include:
Dr. Kristen Bottema-Beutel  – Kristen Bottema-Beutel, PhD is an Associate Professor of Special Education in the Lynch School of Education and Human Development at Boston College.  In her research, she uses quantitative and qualitative methods to understand social and language development, and social interaction dynamics in autistic children, youth, and adults. Kristen is also interested in developing supports to help autistic people participate and thrive in school and work settings. Kristen is a Senior Deputy Editor for the journal "Autism in Adulthood", and an Associate Editor for the journal "Autism".
Samantha Craft (aka Marcelle Ciampi) – Known best for her "Autistic Traits List", Samantha Craft (aka Marcelle Ciampi) is the author of the well-received blog and book that explores her late-age journey of an autism diagnosis (then classified as Aspergers). She is credited for largely architecting an innovative universal design inclusivity approach to the workplace, through her dedicated works at Ultranauts Inc., an engineering firm with an autism hiring initiative.  A former school teacher, Craft has been cited in dozens of literature, including the books "We're Not Broken" and "Divergent Mind".  Craft also contributed to the book "Spectrum Women: Walking to the Beat of Autism". Craft is what she coined a "neurovariant," based on her unique neurological profile as an Autistic, ADHDer, dyslexic, dyspraxic, with gifted intellect, OCD, and complex-PTSD.
Kendrick Cronin – Kendrick Cronin, MA is a neurodivergent trans man with a master's degree in clinical counseling from Southern New Hampshire University. His professional focus is to increase understanding of and thus depathologize neurodivergency, transgender experiences, and living with mental illnesses. He lives in Minnesota, where he works for Mental Health Systems, a DBT clinic, as a pre-licensed therapist.
Dr. Mary Doherty – Mary Doherty, MD is an autistic consultant anesthesiologist in Ireland and Honorary Clinical Research Fellow at Brighton and Sussex Medical School. Alongside her clinical role, her research interests include improving healthcare for autistic people, addressing issues faced by autistic doctors & medical students and reframing the tragedy narrative around autism towards a neurodiversity-affirmative approach. She is the founder of peer support & advocacy groups "Autistic Doctors International" and "Autistic Med Students".
Dr. Rebecca Wood – Rebecca Wood, PhD is a former teacher and autism education practitioner who is a Lecturer in Inclusive Education at the University of Glasgow. She is also Principal Investigator of the Autistic School Staff Project.  She has had two books published: "Inclusive Education for Autistic Children: Helping Children to Learn and Flourish in the Classroom" and a co-edited edited volume, "Learning From Autistic Teacher: How to be a Neurodiversity-Inclusive School".
—————————————————————————————————————