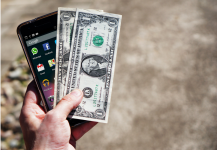 Easter Seals Worcester, September 24th, 2018. People with special needs can develop financial skills and learn to manage money so you can live more independently in the community. The Massachusetts Assistive Loan Technology Program through Easter Seals can help you learn the basics of financial literacy. This includes how to balance a checkbook and how to manage your credit.
* Receive links and info to additional resources.
To register or for more information visit or contact https://www.icanthrive.org/   or Caitlin Devaney-Fortwengler; Phone: 508-485-4227 x 1009; Email: cdfortwengler@icanthrive.org.