When:
2020-06-10T00:00:00-04:00
2020-06-11T00:00:00-04:00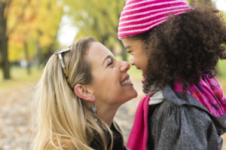 June 10th, 2020, with Exceptional Lives of Boston, MA. Free. Part of the Exceptional Lives Kitchen Conversations How Do I Help My Child Stay On Track From Home? webinar series for parents and caregivers, which will describe how providers can support your child (and you) even through a computer screen.
* Hear from professionals about their approach and expectations and get your questions answered.
About the Speaker and Topic – Marcela Mota Aversa, clinician, Preschool Outreach Program, The Home for Little Wanderers (Boston, MA). Marcela Mota Aversa is a Clinician & Early Education Mental Health Consultant at The Home For Little Wanderers and a Gallery Educator at the Museum of Fine Arts.
All webinars are Wednesdays from 2-2:30 EDT/1-1:30 CDT.
Each session will be 15-20 minutes of presentation and 10 minutes for Q&A.
Join a few sessions or all 4.
To register or for more information visit  www.exceptionallives.org/webinars or call/text 1-844-354-1212, or email info@exceptionallives.org