When:
September 23, 2020
all-day
2020-09-23T00:00:00-04:00
2020-09-24T00:00:00-04:00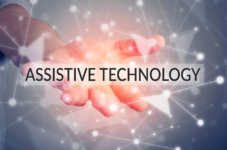 Webinar, September 23rd, 2020, with Satillo Training. Free. This 30 minute session will show you how to use your PRC-Saltillo speech generating device with Alexa.
* Learn about motivating ways to engage with Alexa for fun, independence, calming activities, and even academics.
* This session is designed for parents, caregivers, and anyone who wants to learn how to use their speech generating device with Alexa.
* Examples to be shared using Saltillo's NovaChat, but the tips, tricks, and strategies are applicable to ANY speech generating device.
Participants will be able to:
Explain what is Alexa and how does it work.
Use my speech-generating device to interact with Alexa.
Describe engaging things we can do and say with Alexa.
To register or for more information visit https://saltillo.com/training/details/2359 or contact info@saltillo.com