When:
2020-08-20T00:00:00-04:00
2020-08-21T00:00:00-04:00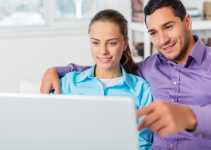 Zoom Meeting Presentation, August 20th, 2020, 7:00 P.M., with the Boston Special Education Parent Advisory Council.  Hear from special education attorneys for Kotin, Crabtree & Strong, LLP and Ethan D.Ablemont on your child's right to FAPE during disrupted schooling. Get more information on Fall options.
* Interpretation services are available upon request 7 days in advance.
For more information visit www.facebook.com/events/298765504708852/   or contact Lisa Connor, BPS Parent Support Coordinator at lconnor2@bostonpublicschools.org or 617-828-5690. Or contact email@bostonspedpac.org / SpEd PAC voicemail: 617-297-7335. Please submit questions in advance to email@bostonspedpac.org.