When:
2021-02-02T00:00:00-05:00
2021-02-03T00:00:00-05:00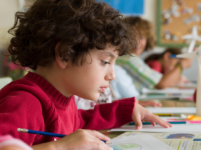 Webinar, February 2nd, 2021, with the Asperger/Autism Network of New England. Webinar, 2 de febrero de 2021, con Asperger / Autism Network of New England. Este webinar te brindará información detallada y profunda sobre todos los detalles del IEP, así como estrategias para abogar por servicios de acuerdo al perfil de tu hijo(a).
* The www.spedchildmass.com website, publisher, owners, editors and all affiliated with us are not responsible for translation errors. Please always check with the event host to confirm the speaker, topics, dates, locations and times.
* El sitio web www.spedchildmass.com, el editor, los editors, propietarios y todos los afiliados con nosotros no son responsables de los errores de traducción. Siempre consulte con el anfitrión del evento para confirmar el orador, los temas, las fechas, los lugares y los horarios.
RVSP/REGISTRATION:  https://www.aane.org/event/seminario-web-de-aane-entendiendo-el-iep-plan-de-educacion-individualizado-2-9-21-1000-am-1130-am-et/   or Janeka Melanson – Janeka.Melanson@aane.org.
* SOPORTE TECNICO: Envía un email a laura.perez@aane.org si tienes preguntas sobre cómo utilizar la plataforma Zoom.