When:
2017-03-25T00:00:00-04:00
2017-03-26T00:00:00-04:00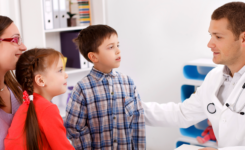 Boston, March 25th, 2017. Free. The Tourette Center of Excellence at Massachusetts General Hospital and the Tourette Association of Massachusetts is gearing this presentation towards families affected by Tourette and Tic Disorders. This symposium will provide an overview of tics, Tourette Syndrome, and co-occurring conditions, from navigating a diagnosis to managing and receiving appropriate treatments.All participants will receive free resources from the Tourette Association of America.
Topics include:
Introduction: Clinical Background and Medications (Presented by Jeremiah Scharf, MD,PhD)
Comrehensive Behavioral Intervention for Tics (CBIT) and CBT for OCD Overview (Presented by Sabine Wilhelm, PhD)
ADHD and Tics: Overview and CBIT Modifications (Presented by Erica Greenberg, MD)
RSVPs are REQUIRED to attend. www.eventbrite.com/e/symposium-for-families-diagnosis-and-treatment-for-ts-and-related-disorders-tickets-31509931052  This is important for campus security.
Transportation and Parking: Public transportation around campus is highly encouraged, otherwise you will need to pay for parking at your own expense. Parking is available at Fruit Street, Parkman Street, Yawkey Center, or Charles River Plaza garages. For more information about parking and rates, please visit: http://www.massgeneral.org/visit/parking/parkingmaincampus.aspx
Organizer: Tourette Association of America. Organizer of Symposium for Families: Diagnosis and Treatment for TS and Related Disorders.