When:
February 13, 2020
all-day
2020-02-13T00:00:00-05:00
2020-02-14T00:00:00-05:00
State House in Boston, February 13th, 2020. The Arc of Massachusetts hosts Disability Advocacy Day, with Supporting Families and the Impact of the Workforce Shortage Crisis the theme of this year's event.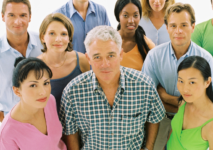 The guest speaker will be Representative Denise Garlick, Vice Chair of House Ways and Means. Advocate and mother Dianne Huggon will be the featured family keynote.
* Please note: as this is a public event, portions of this event will be filmed and photographed.
* If you require special accommodations, please contact Kerry Mahoney at Mahoney@arcmass.org by February 5, 2020.
* For more information The Arc of Massachusetts www.facebook.com/events/850270675426901/ or contact Kerry Mahoney, The Arc of Massachusetts, 781-8916270 x109, mahoney@arcmass.org