When:
February 17, 2021
all-day
2021-02-17T00:00:00-05:00
2021-02-18T00:00:00-05:00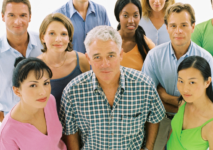 Virtual Event, February 17th, 2021, with The Arc of Massachusetts and multiple support agencies in Massachusetts. This virtual event will be broadcast to the public; portions will be recorded and photographed.
* This year's theme – Keeping Families Strong and Resilient!
* Over 20,000 families are caring for loved ones with intellectual & developmental disabilities, including autism.
* Most of these families have been caring for their loved ones at home since March 2020 & remain vigilant on providing optimal care and comfort. However, Families are exhausted and need continued support.
* Event guest speaker: Representative Denise Garlick, Vice-Chair of House Ways and Means
* Featured family keynote speakers: Sue Crosby & Sagrario Desire Guerrero Parent Advocates
* If you require special accommodations, please contact Kerry Mahoney at Mahoney@arcmass.org by February 5, 2020.
* To register visithttps://arcmass.zoom.us/meeting/register/tZwpd-qsqDMjGdByP4l7d22AaDB8yzKkr-x_
**   Upon registering, you will receive an email containing a link to join.
* Since it is school vacation, have the whole family attend.