When:
October 29, 2019 – October 30, 2019
all-day
2019-10-29T00:00:00-04:00
2019-10-31T00:00:00-04:00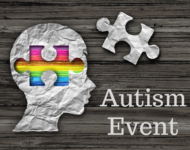 Providence, RI, October 29th, 2019. A morning full of education and support designed for family members, therapists and other practitioners who work with individuals with autism and other developmental disabilities. Opening Remarks will be presented by Dr. Cooper Woodard, PhD, BCBA, Chief Clinical Officer.
Topics: 
Trauma Informed Approaches to Crisis Prevention and Intervention, with Christine Emond, LICSW & Christine Hathaway, M.Ed., BCBA, LBA.
Teaching Social Skills to Children and Adolescents with ASD: Incorporating Stress Reduction and Mindfulness Techniques, with Dr. Kelley Pistacchio, PhD & Nancy E. Mabry, BCBA, LBA.
Fees apply, registration is required to: http://grodennetwork.org/events/ or 401-274-6310, or cnassa@grodencenter.org