When:
2020-06-02T00:00:00-04:00
2020-06-03T00:00:00-04:00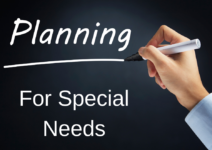 June 2nd, 2020, with the Northeast Arc in Danvers, MA. An educational workshop for parents, families and advocates of individuals with special needs. The discussion will include such topics as maximizing government benefits, preserving government benefits via estate planning techniques, financial planning (creating a long-term budget for your child, how to efficiently fund a special needs trust, etc.), ABLE Act and more.
The presenter will be Caleb Harty, a Certified Financial Planner.
RSVP for Zoom Meeting ID to info@hartyfinancial.com. Please include name and phone number as spots are limited. You will then receive a custom link to the event.