When:
September 14, 2021
all-day
2021-09-14T00:00:00-04:00
2021-09-15T00:00:00-04:00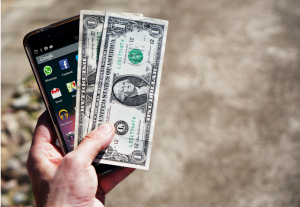 Webinar, September 14th, 2021 – 10 AM, with the Parent Professional Advocacy League of Massachusetts. PPal Parent Network Socials Statewide meetings are meant only for parents / caregivers / family members / family partners of children with behavioral health needs.
Topic: Social Security – Understand All You Need to Know
*  This event will help parents and caregivers understand the Social Security disability process, and how to best document, support and effectively work with Social Security.
Eligibility for age 18
Initial application – minors
Claims disability review
Speaker Caitlin Thomas is an advocate who educates claimants on how to maximize their benefit, properly document their claim, and how to best work with their providers, school system and vocational trainers to get appropriate services not just for their claim, but for their on going health and education.
* The majority of her work is with adults.
* Caitlin will share for 90 minutes and will take questions for 30 minutes.
* When signing up, please indicate in your email that you are a parent or a family member of a child with behavioral health needs.
RSVP for the Zoom link to https://events.r20.constantcontact.com/register/eventReg?oeidk=a07eigd9ikw8c9c2e78&oseq=&c=59514330-4233-11e3-9b3c-782bcb740129&ch=73a0fda0-61a8-11e7-bc35-d4ae52754db0   or contact the Statewide Planning Team, Parent/Professional Advocacy League, (866)815-8122 or statewide@ppal.net