When:
2020-10-21T00:00:00-04:00
2020-10-22T00:00:00-04:00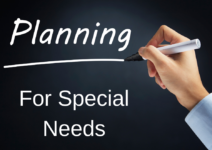 Webinar, October 21, 2020, 6 p.m., with the Parent Professional Advocacy League of Massachusetts. Open to Parents, Caregivers, Young Adults and Providers are are welcome to hear about Project Impact Benefits Planning and The Attainable Savings Plan.
* Are you a parent or provider of a transition age youth looking for information about:
 Social Security Income (SSI) and Social Security Benefits for Students in Transition from School to Adult Life?
 Tax Advantaged ABLE Accounts?
If so, join in to learn more and have your questions answered.
About the speakers
* Kathleen Kelly is from the Massachusetts Rehab Commission and is a Student Benefits Counselor for transition age youth and their families.
* Mary Rubenis is the Attainable Outreach Manager at the Massachusetts Educational Financing Authority. She is a member of the College Planning team at MEFA and assists families and school professionals with college planning, financial aid and savings plans.
RSVPs required for the Zoom link to Kathy and Ann at Parentsupportgroup@ppal.net