When:
September 26, 2019 – November 14, 2019
all-day
2019-09-26T00:00:00-04:00
2019-11-15T00:00:00-05:00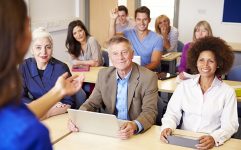 Holyoke, MA, del 26 de septiembre al 14 de octubre de 2019. The Federation for Children with Special Needs' Latino Parent Leadership Program – Programa de Liderazgo para Padres Lations (PLPL) helps parents improve their understanding of special education rights so they can better address their child's needs. The intensive training consisting of 40 hours of classroom instruction and exercises conducted in Spanish.
* Presenters will include attorneys, special education experts, Federation staff, and representatives from the Massachusetts Department of Elementary and Secondary Education (DESE) and the Bureau of Special Education Appeals.
* Co-sponsors include the Family Support 360, Enlace de Familias/Holyoke Family Network, Holyoke Community College, Holyoke Public Schools, the Massachusetts Department of Public Health, and Multicultural Community Services of the Pioneer Valley, Inc.
*  Advance registration is required to https://fcsn.org/newsletter/2019/summer-2019/PLPL or contact Olga Lopez at olopez@fcsn.org or info@fcsn.org or call 617-399-8330.