When:
2020-04-09T00:00:00-04:00
2020-04-10T00:00:00-04:00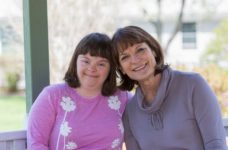 Webinar, April 9th, 2020, 6 p.m., with the THRIVE Advocacy Program of Marlborough.  This workshop offers a holistic perspective on benefit programs, ways to bridge funding gaps, and legal considerations. F
* Figure out a plan for your child's future that incorporates various government benefits and give you an idea of how to make the most of your own financial resources.
* Presented by Leo Rotman, CFP Financial Advisor and Attorney Brendan J. King.
To RSVP or for more information visit  https://zoom.us/webinar/register/WN_TJPpRKcvQpKtf89rSqbA2g?fbclid=IwAR1BYs3Z-2BSHKWN6ldSk9j64J7hh7-dyJrkgpP7-Ip518dnhBoaLjbKiCY or contact Jeanne Costello at jcostello@icanthrive.org or contact Mike Diggins 508-249-1136.