When:
November 19, 2019
all-day
2019-11-19T00:00:00-05:00
2019-11-20T00:00:00-05:00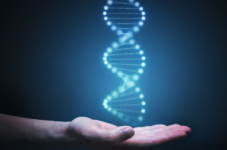 Cambridge, MA, November 19th, 2019. This genetics conference, Your DNA: A 21st Century User's Guide, How You and Your Physician Can Harness New Technology for Better Health, will feature a Key Note Presentation by Philip Reilly, M.D. author of Orphan, The Quest to Save Children with Rare Genetic Disorders.
* Presented by The Genesis Foundation for Children and Boston Children's Hospital.
Target Audience- The content of this course is designed to meet the educational needs of primary care physicians and medical students interested in the field of genetics/genetic counseling.
* Patients and patient advocates associated with a life science company or nonprofit organization are also encouraged to attend.
Fees apply, registration is required to https://bostonchildrens.cloud-cme.com/default.aspx?P=1&EID=1396 or contact cmedepartment@childrens.harvard.edu.
Course Objectives – Upon completion of this course, participants will be able to:
Evaluate the role of genomic medicine in primary care and describe the benefits and drawbacks
Judge the ethics of personalized genomic medicine including privacy concerns
Incorporate genomics in decisions about prescribing medication
Compare various personalized genomics products currently being marketed directly to consumers and contrast with available medical genetic tests
Identify genetic conditions for which specific treatments are now available