When:
2021-02-09T00:00:00-05:00
2021-02-10T00:00:00-05:00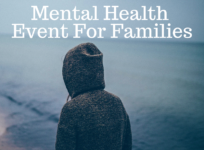 Webinar, February 9th, 2021, with the Parent Professional Advocacy League of Massachusetts. Free for Parent and Caregivers. PPal will host Families for Depression Awareness of Massachusetts.
* PPAL's Statewide meetings are meant ONLY for parents/caregivers/family members/family partners of children with behavioral health needs. When signing up, please indicate in your email that you are a parent or a family member of a child with behavioral health needs.
Topic: Families for Depression Awareness helps families recognize and cope with depression and bipolar disorder to get people well and prevent suicides.
* They focus on family members and friends of those who are depressed, and caregivers that usually operate with little or no guidance or support.
* They concentrate on depression and bipolar disorder, the most prevalent mental illnesses, and leading causes of suicide.
* They promote depression awareness through organized communications programs, run by experienced marketing, business, and medical experts who have been touched by depression in their family or profession.
RSVPS required for the Zoom link to statewide@ppal.net  or 508-767-9725.